Jazz Band Auditions
---
Audition Dates will be Sept. 11-13.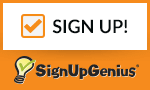 ---
AUDITION REQUIREMENTS
major and blues scales (through 3 sharps and 3 flats)

chromatic scale - full range of the instrument

all excerpts for your instrument located below

Drummers will be asked to demonstrate different styles

(swing, latin, shuffle, rock, etc.) and fills. These should demonstrate technical ability and appropriate recognition of the styles.

Pianists and Guitarist will be asked to demonstrate comping

Pianists will also be asked to play another prepared piece such as a classical or jazz piece

Bass players will be asked to provide examples of walking bass lines (ask if you need examples)
BEFORE AUDITIONS
signup for an audition time on Signup Genius at the top of this page

fill out registration page

print and practice above requirements

complete Jazz Band Contract and bring to audition

ask Ms. Phipps if you have questions
---
AUDITION EXCERPTS
Hint:
Find recordings of the songs and do your listening.