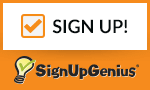 ---
Chenery Winds Audition Expectations
1 Scales:
Using the same scales required of Junior District Auditions, each student will play a
chromatic
scale over as large a range as possible and
three
of the following
major scales
from memory (you choose two*, we choose one). Percussionists will do these scales on the xylophone or bells in one octave only. Some percussionists may choose to substitute the rudiments of 5- and 9-stroke rolls, paradiddles and flam taps on the snare for the scales.
*
Harmonic Minor scales will be accepted as
your
choice and counted as "extra credit" but
we
will NOT be asking you a minor scale. Older students MAY also choose major scales BEYOND the seven required but we will choose only from the scales listed below.
ALL SCALES ARE IN YOUR PITCH, not transposed from concert pitch.
Only one level exercise is required and you can choose it. Any SECOND EXERCISE from Levels 1 - 10 is fair game. Younger players may choose 1.2 if this is the appropriate level of challenge while older players will undoubtedly want to show a bit by choosing exercises of greater challenge.


Click the link above to go to the page where you can download and print out the prepared materials for your instrument.